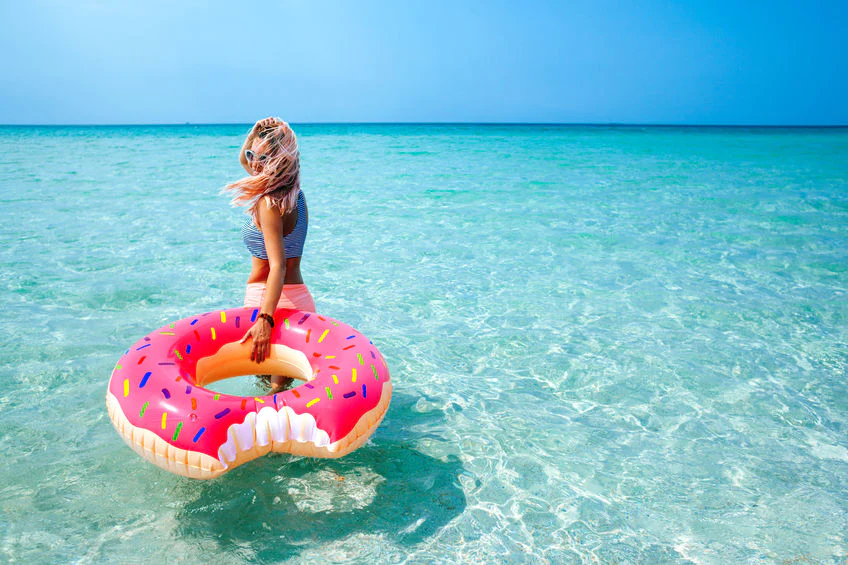 Summer is right around the corner, and what better reason to switch up your hair routine with some new looks? You'll want to keep it cool and chic as the weather heats up. Try out these cool, cool summer 'dos.
Wet Look
You know that moment when you step out of the water and your hair is slicked back? You can keep this look all day and into the evening with some high-gloss pomade. Simply air dry your hair and comb it to the desired style, then apply pomade to hold in place. This technique works great with short hair, cut just above the shoulders. It will give you a pulled back and clean look that pairs well with a casual fit or a night out. Try our Shine Bright Lightweight Finishing Shine Spray to achieve this look.
Half + Half
This look has been rocked for years … and this summer will be no exception. A half up knot is a cool and beachy look that works on long and medium length hair. This style is great in the summertime because it reduces the weight of the hair on your neck. After using our Clean Strand Shampoo and Soft Strand Conditioner, let your hair air dry. Once it's dry, take the front layers of your hair and pull together into a loose bun. Another option is pinning up the front layer with bobby pins for a bit of a sleeker look.
Straightener Curls
Trying to add a bit of body to straight hair, but don't have a blow dryer or curling iron? You can actually achieve a wavy look with a straightener! Once your hair is completely dry, simply take a slim straightener like our Superstar 1" Ceramic Flat Iron, and instead of pulling straight down, twist your hair around the iron. Voila! You've got yourself a beachy wave!
Tag us in your summer hairstyles – @haibeautyconcepts