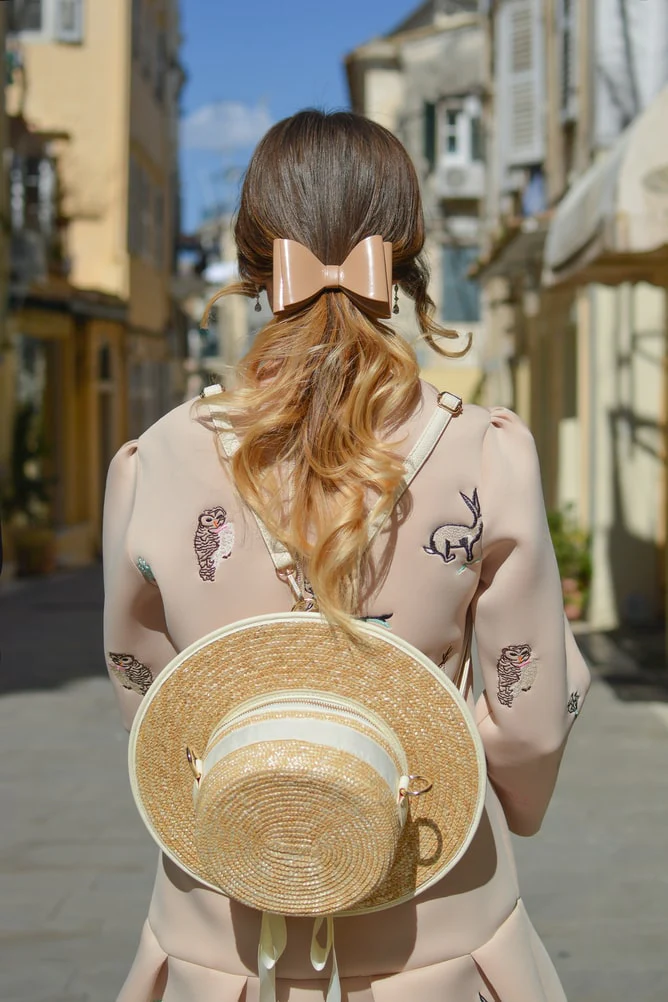 New season, new hair? According to top magazine editors, everyone is in the mood for a hair glow up. Whether its bangs, bobs, or plethora of colors, everyone is looking for some change. If you're indecisive like us, a haircut or dye job may be a little too long-term for your preference. But who said new hair has to be permanent? Channel your inner hairdresser and try out some fresh, fun, and fabulous hairstyles this summer!
Step 1: PREP
Before diving into styling, be sure to prep your hair. The first step is to clean, hydrate, and moisturize. Whether you use heated styling tools often or on occasion, it is important to care for your strands. For the utmost protection, avoid using products with sulfate, parabens, and phthalates – that can strip your hair causing it to be dry. We recommend starting with our CLEAN STRANDS Cleansing Shampoo and SOFT STRANDS Hydrating Conditioner. They are both formulated with pearl powder to protect against and reverse hair damage from heated styling tools and apple fruit extract to add instant moisture to your strands and scalp. PRO TIP – squeeze some water out of your hair after shampooing for the conditioner to fully absorb into your hair.
Step 2: STYLE
Let's get ready to style! You will need two essential items – elastic rubber bands and a heated styling tool (like our Gold Convertable!). See below on how to get our top spring hairstyles at home.  
Bubble Ponytail
What's more summer-y than bubbles? Whether you're grabbing brunch with your best friends or running errands, try this quick and easy look to stirrup your daily routine!
How To:
Pull hair into a high or low ponytail, securing it with an elastic rubber band.
Tie another elastic about 2-3 inches south of the initial elastic.
Continue adding more elastic rubber bands 2-3 inches apart from the previous – be sure to leave at least 2 inches between the last elastic and end of your hair.
Gently tug each section of hair between the elastics to create a bubble effect.
Set the bubbles in place with Shine Bright Lightweight Finishing Shine Spray.
Add pins, scrunchies, bows, or ribbons to accessorize.
Share your styles with us – @haibeautyconcepts